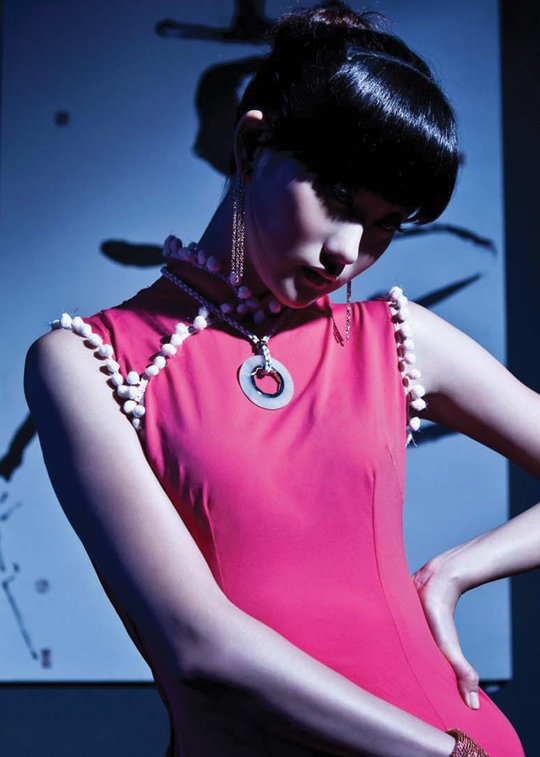 翡翠吊坠
The Jade Coin - 翡翠
The most classic Chinese Jade jewel

18K gold and Type A, Natural Colour, Fei Cui (Jadeite-Jade) from Burma. Each piece is unique, created in a limited edition. The SENZANOME Jade Coin can be worn in many ways, tight around your neck, ankle or wrist, with a colorful silk cord, to better match your outfit and your mood.
Jade is an investment in Asian and specially Chinese society.

Each jade stone selected by SENZANOME is unique in its colour nuance, texture and opacity. Every jewel looks different from the others. This is the reason why we wanted to add an important value, giving it a serial number. This is the proof that your jewel is an original SENZANOME and it is made of the most precious of jade, the Genuine Type A, Fei Cui (Jadeite-Jade) from Burma.

Jadeite Jade Quality Factors - 翡翠色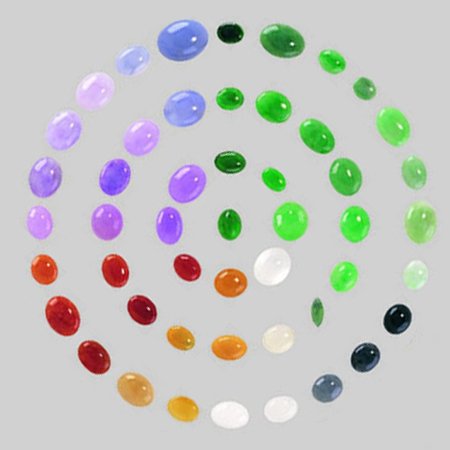 The price for fine-quality jadeite has risen dramatically along with China's economic rise. The demand from those who can newly afford it has significantly outpaced the supply of this rare material.
Jadeite's three most important qualities, in order of their impact on its market value, are color, transparency, and texture.
Color
Color is jadeite's most important value factor. Because consumers traditionally associate jadeite with the color green, it surprises some people to learn that it comes in other colors as well—lavender, red, orange, yellow, brown, white, black, and gray. All of these colors can be attractive.
Transparency
Jadeite's transparency ranges from completely opaque to semitransparent. The best jadeite is semitransparent, meaning the text you can read through it would be slightly blurred. Because light penetrates below the surface, semitransparent jadeite has an alluring brilliance.
Texture
Jadeite has a smooth, even texture that makes people want to touch and hold it. Jadeite's texture can be fine, medium, or coarse, depending on variations in crystal size and hardness. These texture categories are sometimes called, respectively, old mine, relatively old mine, and new mine.
Cut
China is the world's main polishing center for jadeite. Some jadeite from Myanmar is fashioned near its source, in cutting workshops near the open jade markets of Hpakan, Lonkin, Mogaung, and Mandalay. Many cutters there still polish jadeite the ancient way, using a hollow bamboo lathe treated with sand and water.
Size and Weight
Jadeite size is commonly expressed in millimeters. The value of cabochons, beads, and bangle bracelets rises with an increase in size, all other quality factors being equal. With top-quality imperial jadeite, slight differences in size can make large differences in value.
·Jadeite prices are skyrocketing
There is an exploding demand of investment from China
and very limited jadeite sources in proportion to such demand.

·A true safe-haven from speculative price volatility
Each raw jade stone is uniquely different and extremely limited.
This means your investment retains its true value
at times of great uncertainty.

·An elegant gift of timeless beauty
A beautiful piece of jewellery as a thoughtful gift for your loved ones. Senzoname pieces grow in value over time
meaning that your gift is worth more to your loved ones tomorrow
than it is today.

·Ancient Wisdom
Ancient wisdom says keeping one's wealth in genuine jade
creates a magnet-like effect, bringing greater prosperity to one's life.
For more Information about investments, please write to:
Click here to Download the full investment brochure